Military Working Dogs
Hellenic (Greek) Air Force (www.haf.gr/en) | 1990 – 2016
Military Working Dog Head Programme Manager, Branch of Operations, HAF General Staff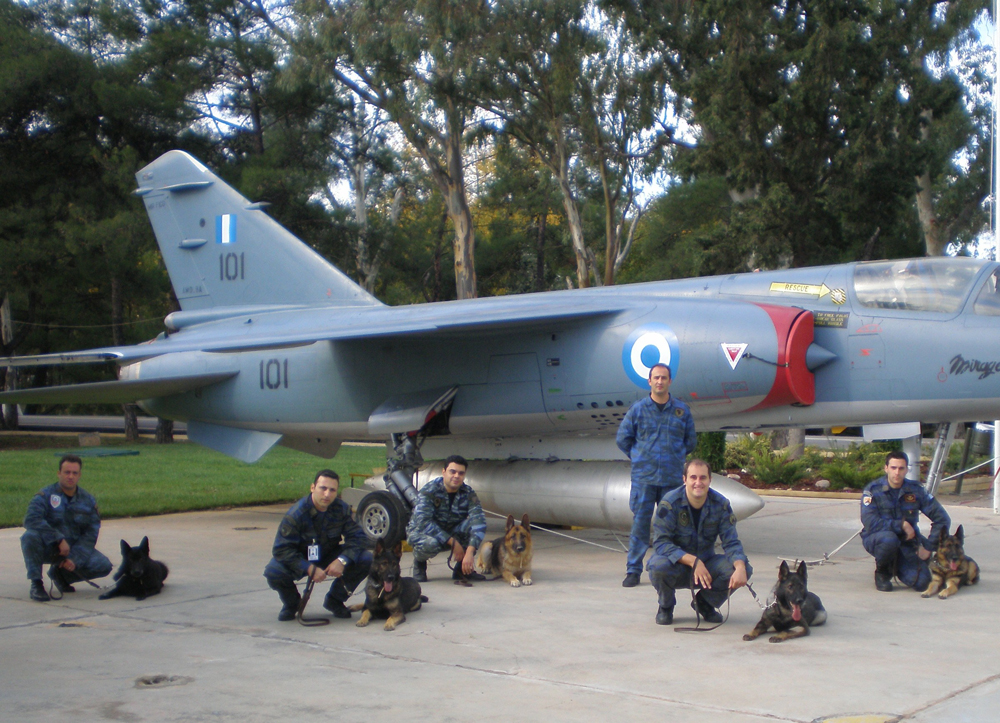 September 2014 – May 2016

I was the staff officer of the HAF General Staff for supervising, co-ordinating and inspecting the Commands and their Air Force Bases/Installations where K-9 units (500+ personnel) operate in. I led in projects for the improvement of the MWD programme.
Head of the Training Department of the National Military Working Dog (MWD) Training Centre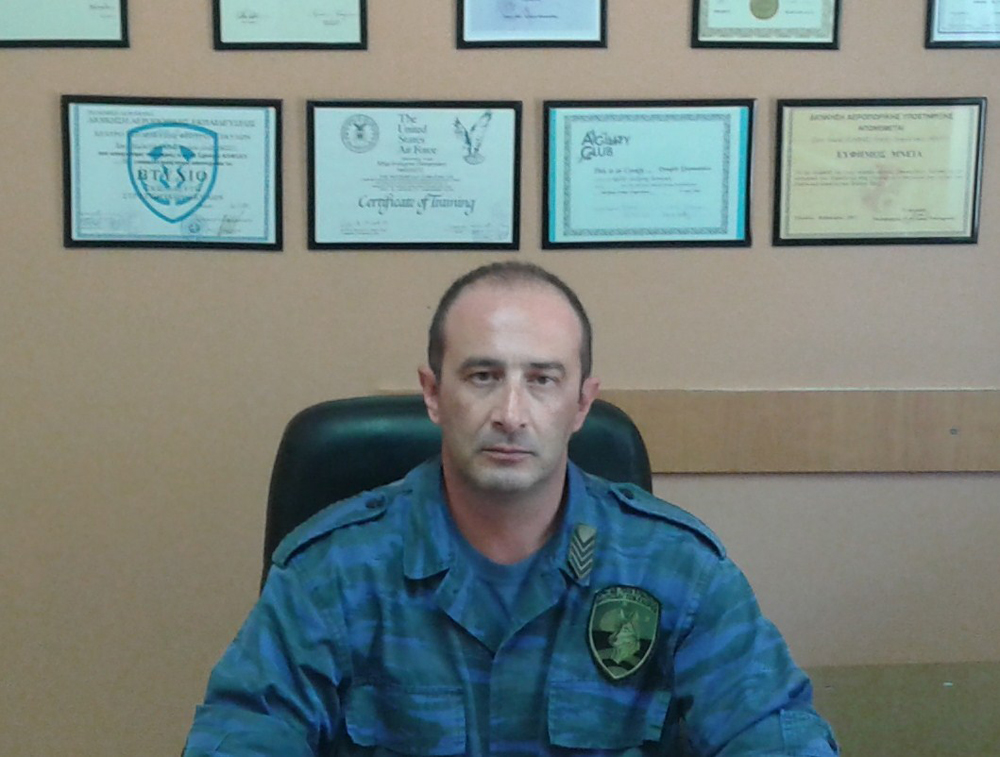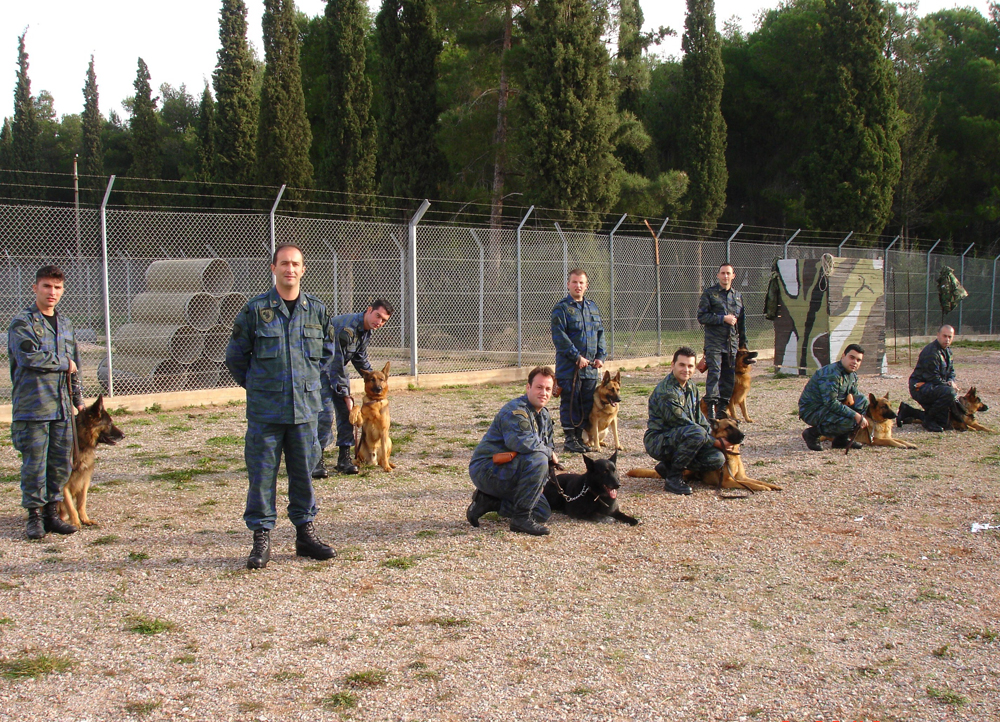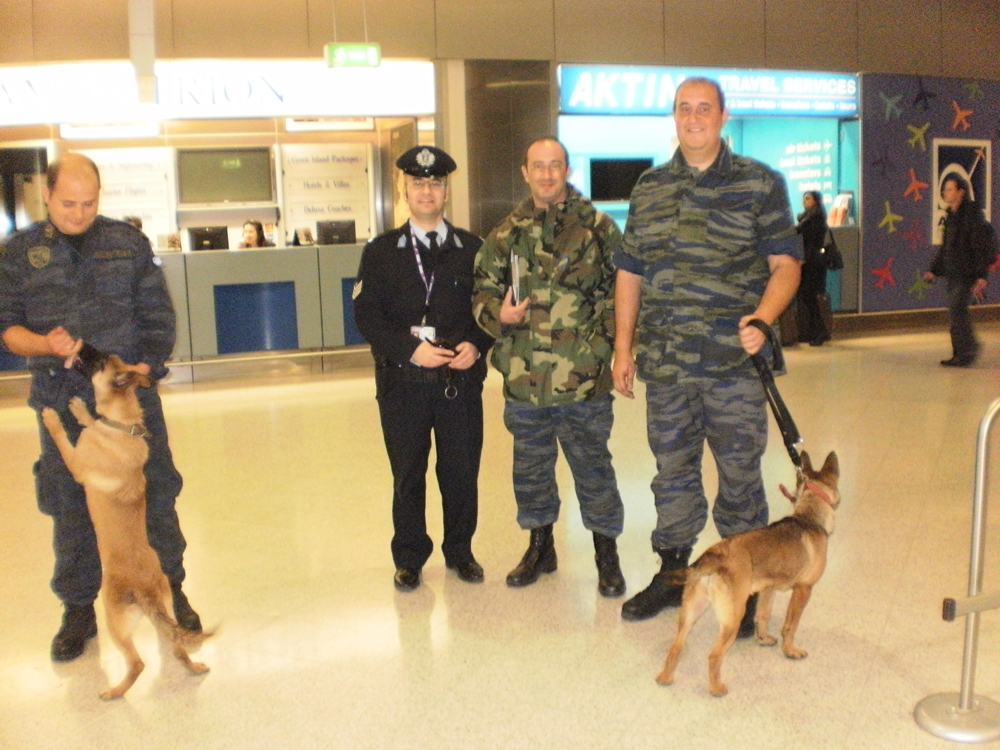 October 2012 – August 2014
Directing all of the department's activities, responsible for MWD assets, manning, training, equipment and material resourcing levels.
Managing a team of 20 in three distinct areas:
The training office, responsible for the efficient operation of the School of Handlers, Kennel Masters and Trainers/Instructors with 100+ personnel and an equal number of dogs attending the training programs every year.
The standardization – evaluation office, responsible for the standardization and evaluation of the training offered to trainees, canines and trainers.
The puppy programme office, responsible for a pilot breeding programme resulting in 2 births per annum (approx. 20 puppies) and 70% puppy retention rate.
Planning, co-ordinating and performing on-going personnel and canine training, both structured and informal, to ensure all personnel and canines are efficient in completing assigned tasks.
Leading in projects for the improvement of the instructional system, regulations and authoring handbooks related to MWD behaviour and training.
MWD Command Programme Manager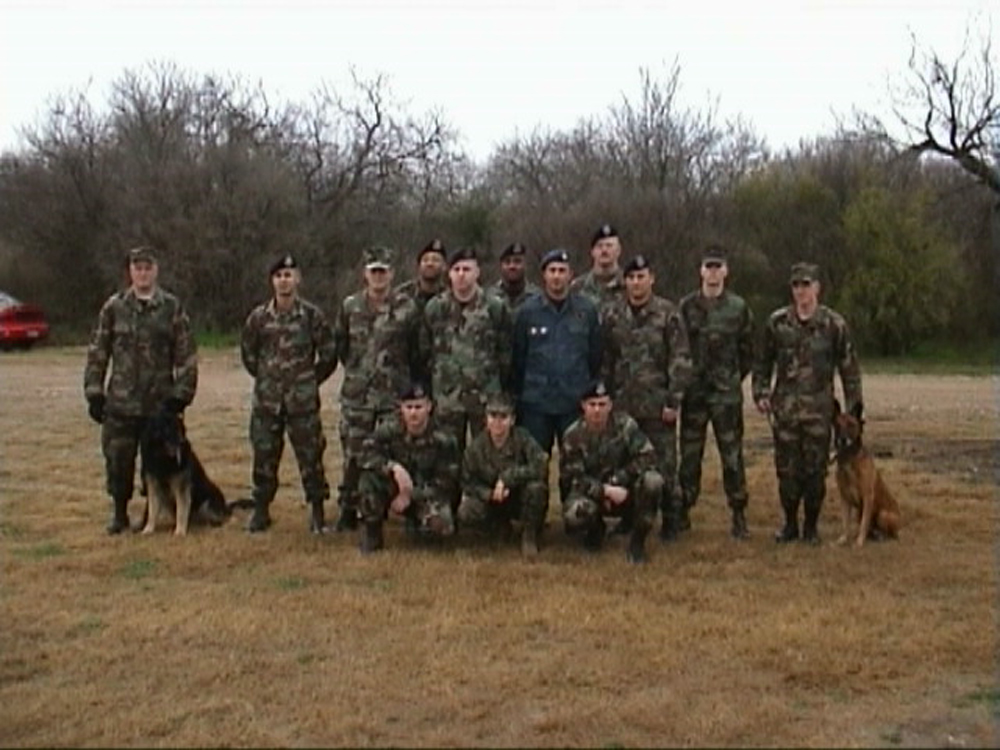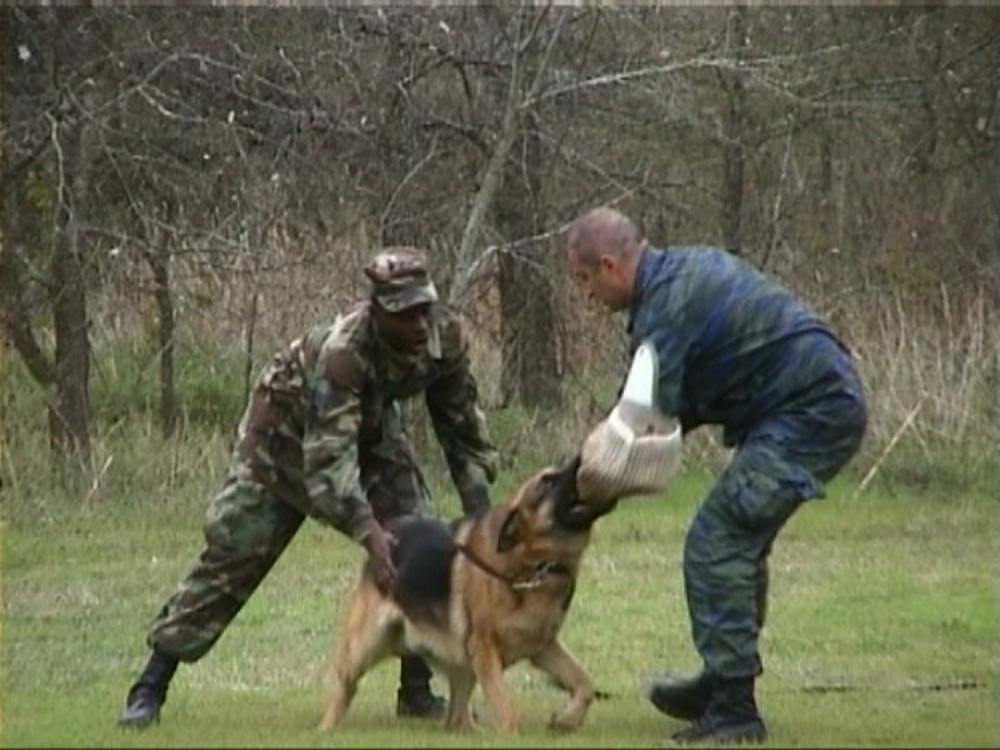 January 2010 – September 2012
Appointed as the staff officer of the Command for the K-9 units.
Inspected/evaluated military installations with MDW assets (60+ personnel) for operational efficiency and ensured they are conducting realistic and effective training.
Received three honourable mentions/certifications of achievement as follows:
From the Commander of the Hellenic (Greek) Air Force Supply Command for the design of a research programme related to the welfare of Military Working Dogs (2011).
From the Chief of Staff of the Hellenic (Greek) Air Force for the completion of his BSc and MSc without affecting the performance of his official duties (2011 & 2012).
MWD Kennel Master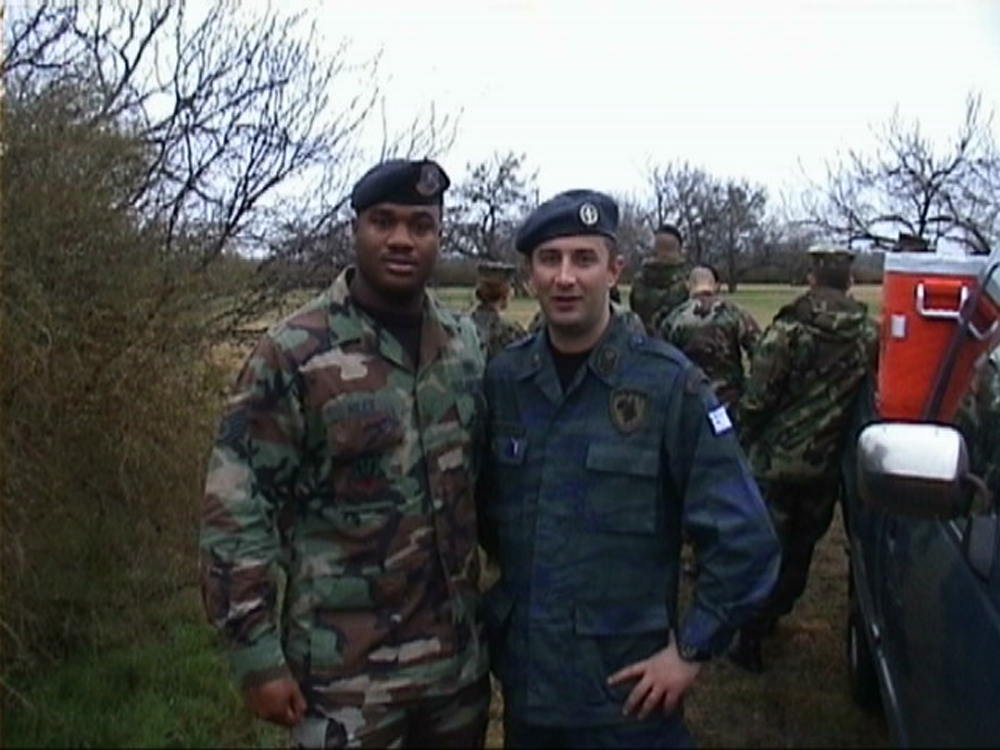 September 2005 – December 2009
Served as a MWD Kennel Master in several Air Force Bases.
Ensured the safety of multimillion dollars aircrafts, weapons and installations.
Exercised direct leadership over the MWD teams (8+ personnel) assigned at each installation.
Advised security personnel on the best use of assigned MWD teams.
MWD Trainer/Instructor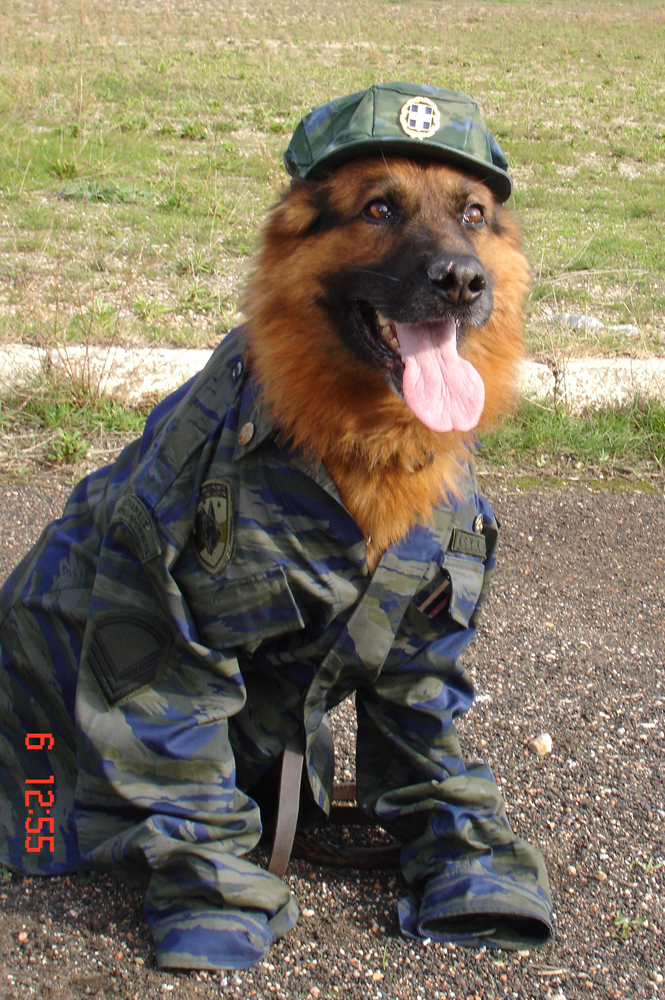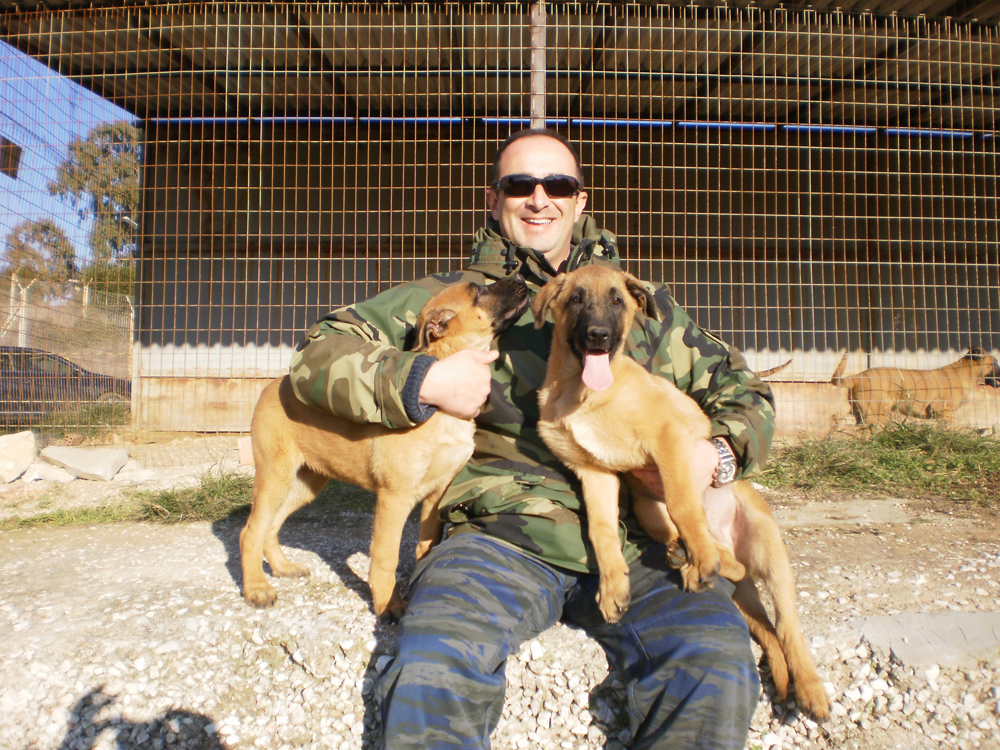 June 1999 – August 2005
Originally operated as a MWD trainer assistant at the MWD Training Centre and was subsequently qualified as a MWD Trainer by the School of Dog Trainers.
Acted as a chief dog trainer as well as an instructor for handlers, kennel masters and trainers/instructors.
Inspected/evaluated several military installations for their K-9 units.
Participated in a commission for dogs' selection from Germany.
Operational MWD Handler
June 1990 – May 1999
Worked as an operational dog handler in many Air Force bases after being qualified as a MWD Handler by the Training Centre for Dog Handlers.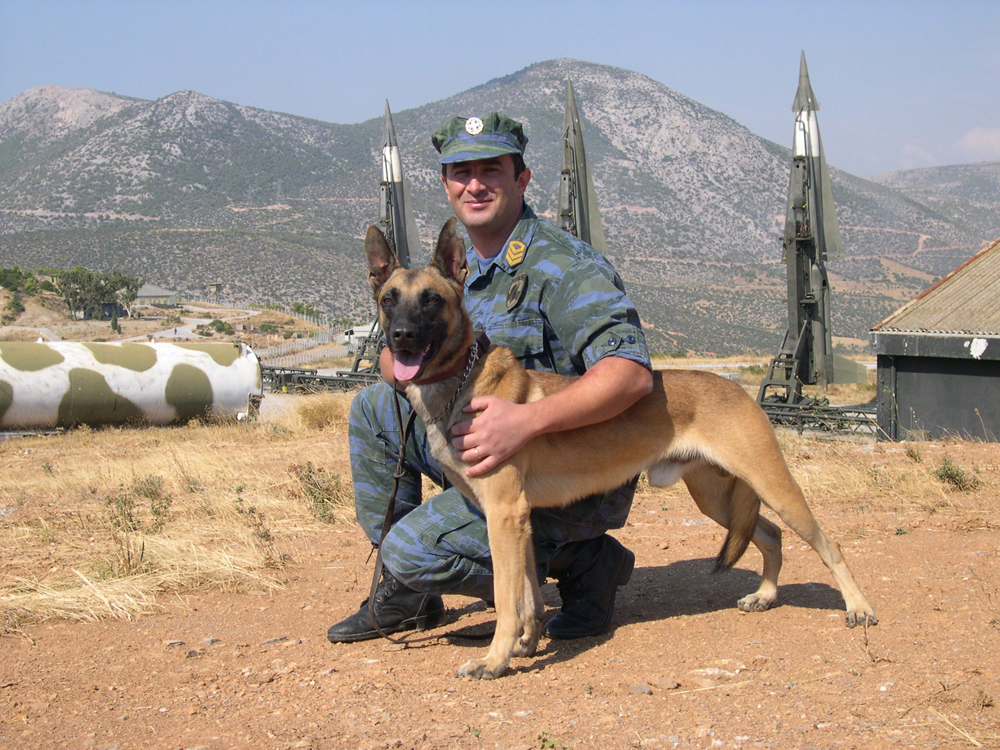 The Hellenic Air Force has "armed'" me with knowledge and loads of experience. I feel honoured to have held all the positions I was assigned during my military career.​​